What Is Marketing Automation & How Can It Help You?
Marketing Automation is the ability to automate repetitive activities in your business, particularly ones that you'd typically perform manually.
This could take the form of automated emails, tasks, SMSs, posts, call reminders and the list goes on.
We're going to cover all the areas of your business that marketing automation touches on, share examples, plus talk about the software side of things to make this happen for you.
Small Business Automation
Automation can be setup to deliver on key functions within the marketing and broader areas of your small business.
This includes:
Lead Generation – automatically capturing of new prospects/leads
Marketing – educating and nurturing your leads
Email Marketing – sending messages/communications via email to prospects/customers
Sales – converting those leads/prospects/ customers to buy your product/services
Ecommerce – the act of processing payment for products/services
Fulfillment – delivering the products/services that someone has purchased
Referrals – asking for referrals
Affiliates – helping others promote your business
Marketing Automation Examples
There is an endless list of possibilities with marketing automation and I wanted to share some examples to give you a sense of what it's all about.
This could take the form of:
Follow up an inquiry automatically from your website
Sending out a daily video series via email for one week
Emailing your entire subscriber list about your latest blog post
Sending out follow up emails to someone who has expressed interest in a product/service so they can buy online
Sending out a quote to a prospect where they can accept/decline online
Delivering welcome emails to a new client automatically after they purchase
Asking a customer for feedback after they consume a product/service, then based on that feedback then follow up with them accordingly (e.g. good feedback – ask for a referral)
Some more advanced functionality could include: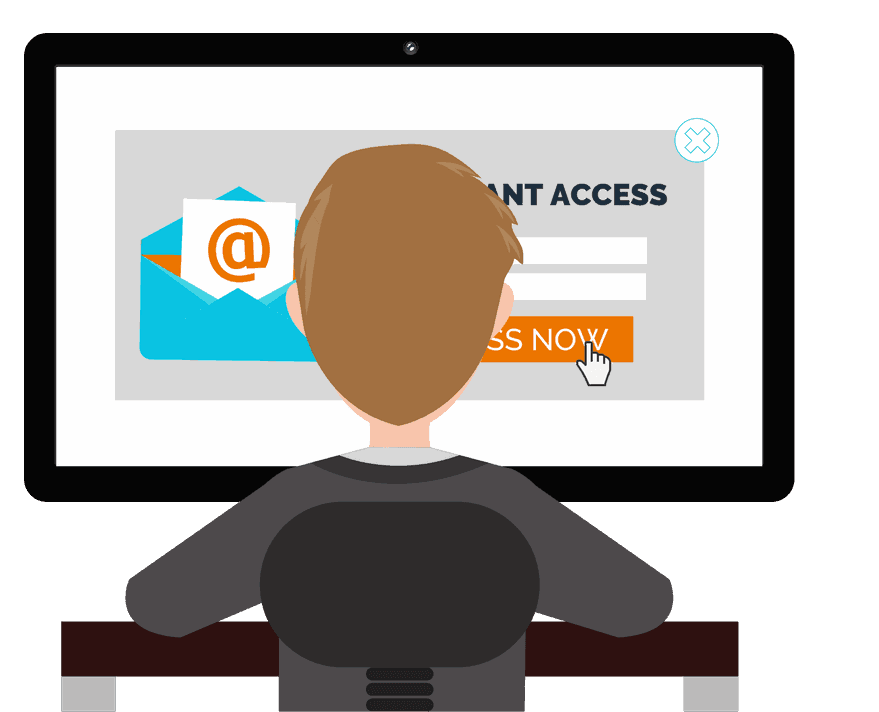 If they watch a promo video and get to the call to action, then we can create a task for a sales person to give them a call
A contact can click a link in an email and automatically be registered for your upcoming webinar
If a contact engages with your content a lot, they can be classified as a hot lead and you can be notified or they can go into a special follow up that's more tailored to hot prospects
If a contact isn't engaging with us anymore, we can re-engage them to try and get them back involved with our brand
If a prospect is checking out your sales page, you can be notified for a sales rep to reach out
If a monthly subscriber hasn't attended a webinar in the last 3 months as part of their program delivery, a reach out campaign can be created to reduce the risk of drop off/cancellations
And of course, the list goes on….
The above examples are ones we have delivered for our clients that use Infusionsoft, however as you can imagine the list of possibilities is truly endless!
Why Worry About Marketing Automation?
Marketing automation as demonstrated can be used in various ways to help transform a small business.
[video_player type="embed" width="560″ height="315″ align="center" margin_top="0″ margin_bottom="20″]
[/video_player]
Here are some of the high-level reason's why should you worry about marketing automation:
Save Time – by tapping into technology to deliver emails/tasks etc, it means that you can save time on labour costs, with software delivering automatically instead of having to pay hourly/salary staff to perform the same thing that's being done again and again in your business
Leverage – you can leverage a system/process in order to do things potentially just once and have the system do every other instance of this automatically for you
Consistency – by setting up systems/processes and using them, it does increase the chance of creating a more consistent experience for prospects and customers
Fill Gaps – effective marketing automation will fill critical gaps that most businesses have, particularly after a new lead approaches and isn't ready to buy yet. Marketing automation can be used to create follow up to educate, nurture and then offer when your prospects are ready.
Focus on Hot Leads – there are only so many hours in the day. An effective marketing automation setup will help you to identify who your hot leads are and spent time on them, instead of wasting time on contacts that may not be ready yet.

Business Software
Marketing automation is one type of business software that small businesses use.
Whatever system you invest in, in your business, you want to make sure it helps your business and is not just a financial burden every month.
Common business software that pretty much all growing small business needs include:
CRM (Customer Relationship Management) – this is a central database used to store contact information, record historical interactions, automatic repetitive tasks and create alerts for future actions.
Marketing – this is where you setup, use and track your automated marketing activities
Sales Pipeline – this is where you manage all your sales opportunities to know how many you've got in which stage and conversions between stages
Ecommerce – where you process payments for clients
Accounting – this is where you track your financial records and generate financial reports needed for government/tax/accounting purposes
Email – this is where you send and receive emails
Website – your external site that communicates with the market who you are and what you do (and potentially where you sell your products/services)
Calendar – ability to record appointments/meetings centrally
File Storage – where you store your company related information and files
Task / Project Management (if applicable) – where you distribute and manage work within your team
Internal Communication Channel – how are you communicating with your fellow team members
Other – which could include industry specific software
Software
If you are looking to purchase any software, including Marketing Automation software, you have you some critical factors you should consider.
Any investment in technology takes money, time and energy.
Choosing the wrong one can be incredibly costly, particularly for a small business.
Check out some of these considerations we recommend when selecting a marketing automation software.
Some factors that you must keep in mind include:
Goal – what are you trying to achieve? You must start here!  Why are you now looking for a system?  What problem do you want it to solve?  g. we're not following up with our leads and we're wasting $'s on advertising and our conversions are woeful.
Functionality – what are your specific requirements? Do you just want to send emails out to your database?  Do you want to setup some automated follow up so it happens without you manually triggering it?  Do you want to automatically assign leads to a team and be able to manage them instead of doing every sales call yourself etc.  What are the specific requirements that are mandatory?  What would be nice to have?
Contacts – how many contacts do you have in your database right now? Based on the current growth and initiatives that you have planned, how many more contacts do you anticipate having in 2 years' time?
Email – how many emails per month are you sending? Will that increase or decrease once you setup more automation?
Users – how many staff members need access to the system? This could be to setup automation or just for a user to have access to your CRM.
Ownership – who is going to own the software internally (even if you get someone else to build it out for you, someone internally must have responsibility for it)?
Cost Of Inaction – What's the real cost to your business by not having marketing automation in place right now? How many hours will you get back by automating a manual process (e.g. scheduling appointments)?  How many leads are you losing due to no follow up in place?  How many sales are you not converting because you're not asking?  How many clients on retainers/recurring revenue are you missing out on because you're not seeing the warning signs before they cancel?  Be clear on what it's costing you right now by not having marketing automation setup.  Be realistic with yourself.  If you got that setup, what savings or additional revenue could you achieve?
Software Costs – If the responses above mean that you can generate more business or save in labour costs by automating manual tasks, then it might be worthwhile looking at a marketing automation software. There some costs involved in setting up any new system, even if it's internal to do it yourself.  Plus, most software has ongoing fees to continue to access the automation technology.
You've got to then weigh it up, based on the opportunity and taking action, what additional revenue/bottom line impact will you make?  Then what is the initial and ongoing cost of marketing automation?  Finally, what's the average value of a customer for you?  How many customers would you need or how many hours of $ savings do you need to recoup your investment?
We've had some clients who have spent over $20k with us.  But the average value of a customer is worth that much.  So, do you think what we've setup has helped them generate at least one customer?  Hell yes!  We've helped them double their business in fact!  So, be sure to know your numbers and get clear on what you need to make an educated decision.
Infusionsoft
Infusionsoft is one system that can help you implement marketing automation in your business.
If you're looking for an all-in-one system for sales and marketing, then this is a solid platform that should review.
I do want to add a comment though.
There is not a system out there that covers EVERYTHING that EVERYONE needs.
It's just the way it is, unfortunately.
However, Infusionsoft does a pretty good job ticking off several the functions that any small business needs.
The following table highlights the various business software area that you'd typically need, what functionality Infusionsoft has and what's some extra cool stuff that's possible.
[table id=2 /]
Marketing Automation is designed to make your life easier as a small business owner.
You're busy wearing multiple hats and I hope you've started to get some ideas about where marketing automation in your business can help you to keep and convert more sales, plus save you a heap of time in the process.
Are you curious if marketing automation could work in your business? Click here to book in a Free No Obligation Marketing Automation Consultation with Infusionsoft Certified Partner Mandy Brasser. Happy to answer any questions that you may have and see if there are opportunities for you to double your business by using marketing automation.
Book Your Free No Obligation Marketing Automation Consultation Now
Alternatively, give Mandy a call on 0432 763 706.